PlanB: Bitcoin Following Predictions Like "Clockwork"
PlanB says that Bitcoin is following his predictions like clockwork and we will see BTC @ $288,000 by 2024:
Crypto Analyst Updates Controversial Bitcoin Model Showing BTC Rise to $288,000
The crypto analyst behind the controversial stock-to-flow (S2F) Bitcoin price analysis model says BTC is following his predictions "like clockwork."
Pseudonymous analyst PlanB's latest version of the S2F, the BTC S2F cross asset (S2FX), enables the valuation of different scarce assets like silver, gold and Bitcoin with a single formula. It predicts Bitcoin will be worth $288,000 by the end of 2024.
And so far, according to Plan B, it's on track.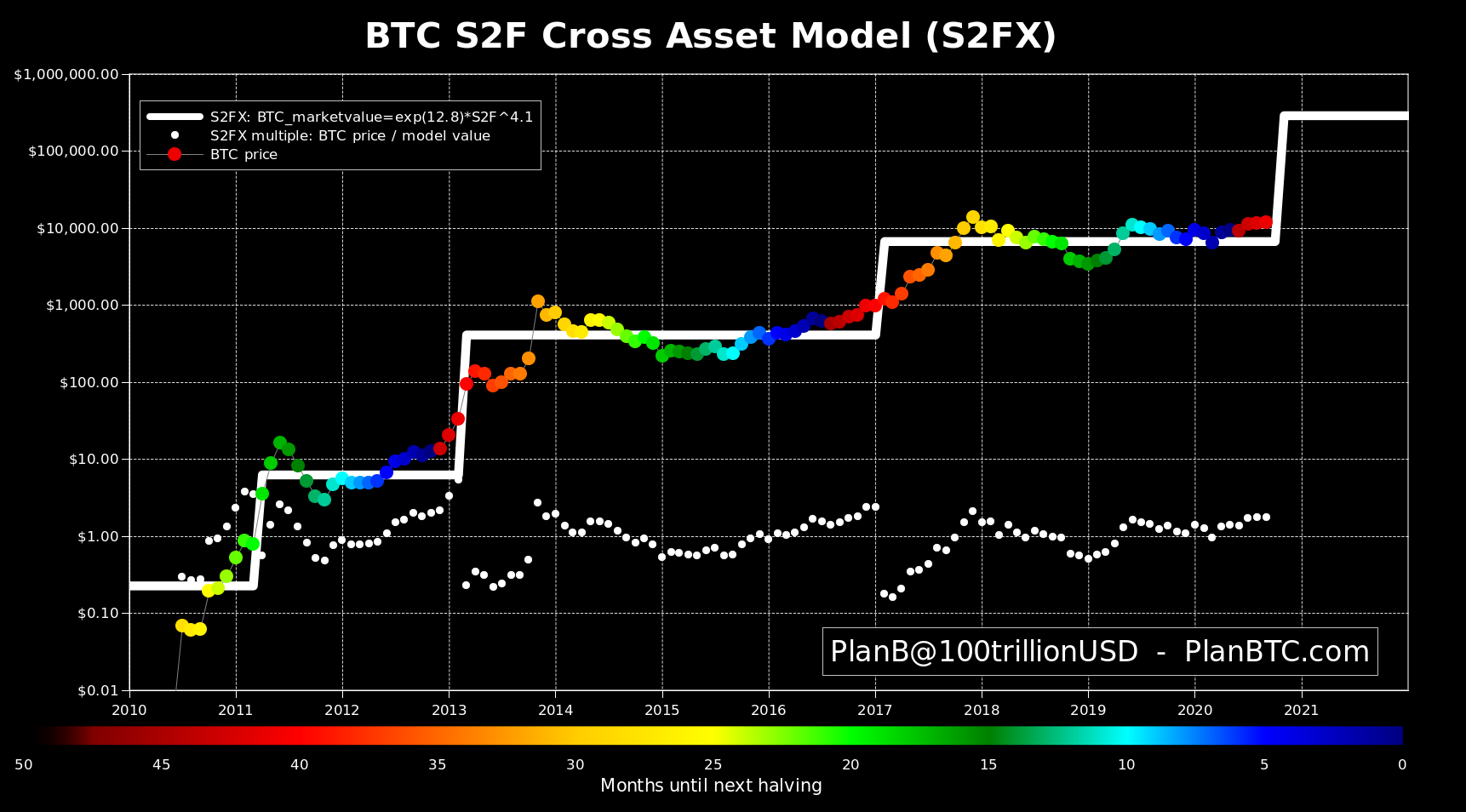 Full article here: https://dailyhodl.com/2020/09/02/crypto-analyst-updates-controversial-bitcoin-model-showing-btc-rise-to-288000/
Master
Asked on September 2, 2020 in
Bitcoin.