Open Interest in Bitcoin Futures Nearly Doubles
Open interest in Bitcoin futures has nearly doubled in the past two weeks
Open Interest in Bitcoin Futures Nearly Doubles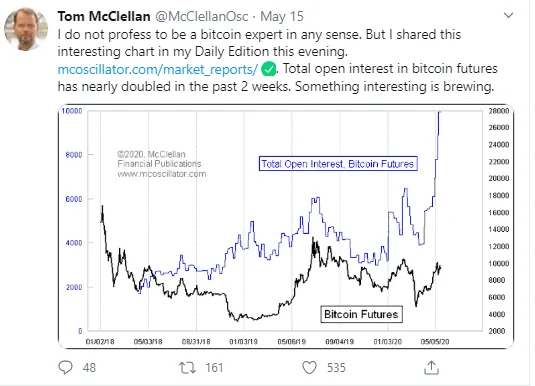 "Open interest represents the total number of open Bitcoin futures contracts, or positions that have not been closed by a buyer or seller.
While open interest is not a good predictor of future price changes, it does offer insight into total market activity. When open interest is very low, activity in the market is low as well. Conversely, high open interest indicates market activity—a critical issue for Bitcoin."
https://beincrypto.com/open-interest-in-bitcoin-futures-nearly-doubles/
Master
Asked on May 18, 2020 in
Bitcoin.