Mass Accumulation By Institutional Players Continues…
This shouldn't surprise anyone here…institutional players gobbling-up as much Bitcoin as they can…
DATA ANALYST: THERE CONTINUES TO BE MASS BITCOIN ACCUMULATION BY INSTITUTIONAL PLAYERS
"According to technology data analyst Kevin Rooke, Grayscale Investments has seen an influx of Bitcoin investment activity over the past few weeks.
His analysis found that in the past week alone, the American firm added 9,503 BTC to their Trust holdings while miners produced 6,863 coins over that same time frame. Grayscale bought these coins in response to client demand for shares of the Trust, which trade under the 'GBTC' ticker.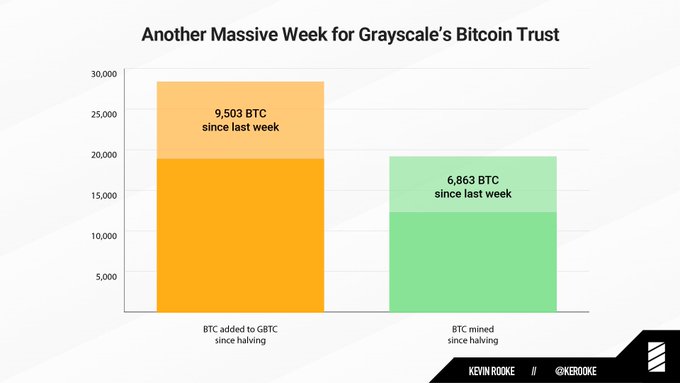 https://bitcoinist.com/analyst-mass-bitcoin-acccumulation-institutions/
Master
Asked on June 5, 2020 in
Bitcoin.