Bitcoin To Hit $13,000 Before May In Pre-Halving Rally?
Things are looking good, Bitcoin is right around $9,300 this morning
Bitcoin in Pre-Halving Rally, Could Hit $13,000 before May: Analyst
"Trading signals provider TradingShot.com said in a note that bitcoin could be worth $13,000 in or before May 2020. It cited the cryptocurrency's historical price behavior ahead of its halving – a pre-programmed supply cut event that is taking place in the same month – as the core reason behind the potential price rally. TradingShot noted that bitcoin is eyeing a break out from a so-called "high volatility zone," as shown via an orange rectangle in the chart above. Meanwhile, the move upward could take the price into a "pre-halving triangle zone," the top of which coincides with the $13,000 level."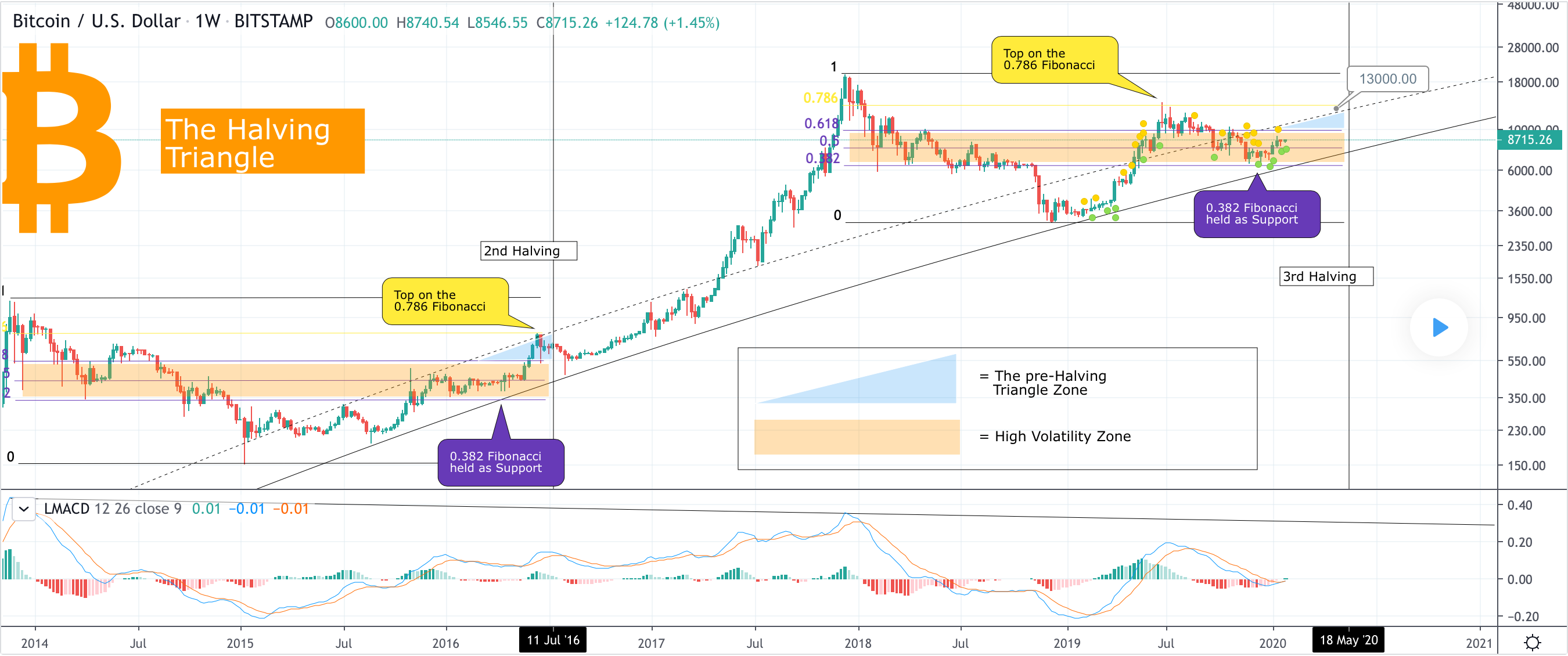 https://www.newsbtc.com/2020/01/29/bitcoin-in-pre-halving-rally-could-hit-13000-before-may-analyst/
Master
Asked on January 29, 2020 in
Bitcoin.