Bitcoin – Move to $11K Incoming?
With the price moving past $10700 this morning, will we see Bitcoin break past $11K soon?
Bitcoin Fractal Predicts a Return to $11,000 Is Imminent
"Bitcoin is primed to move even higher in the coming days and weeks according to one fractal analysis shared by a cryptocurrency trader.
The fractal suggests that Bitcoin's recent price action is just a miniaturized version of the price action that transpired from the start of 2020 to May. This fractal suggests that BTC will soon gap higher, meaning it may soon retake $11,000.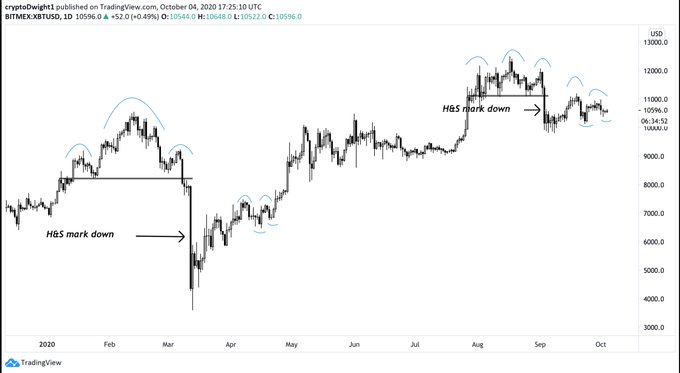 On-chain trends agree with the optimistic outlook depicted by the fractal mentioned above.
Willy Woo recently noted that Bitcoin adoption is currently in its early stages in the West:
'We're at the early adopter phase in Western countries, some higher inflation countries are now broaching early majority according to this chart from Statista. (And yes, the high monetary inflation the world is undergoing right now is growth steroids for BTC HODLer adoption.)'"
https://www.newsbtc.com/2020/10/05/bitcoin-fractal-predicts-a-return-to-11000-is-imminent/
Master
Asked on October 5, 2020 in
Bitcoin.