Bitcoin Mining Vs. The World: BTC Leads Sustainable Energy
Bitcoin leading the way to a better future for all despite the hype the press erroneously spreads about Bitcoin using massive amounts of "dirty" energy.
https://www.newsbtc.com/news/bitcoin/bitcoin-mining-vs-the-world-sustainable-energy/
Recent reports show that Bitcoin mining uses great amounts of renewable energy due to economic incentives. This turn of events raised their numbers of sustainable power mix to almost three times higher than the world average.
As renewable energy offers low costs, bitcoin miners, who had to spend 68.42% of their total income to purchase electricity, have upscaled their efficient use of green energy. A recent data review shows how their mix of sustainable energy is higher than any country or industry.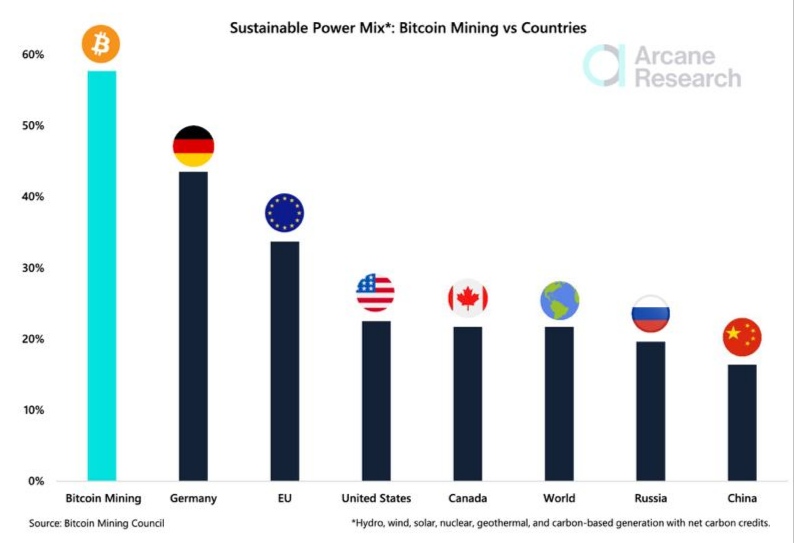 Master
Asked on October 27, 2021 in
Bitcoin.