Bitcoin Inspired Watch Is Going To Set You Back $396,577
Granted, you'll look pretty slick chekcing the time while at  ared light driving your Lambo but still, for almost $400,000 you could buy A LOT of Bitcoin!
Astronomia: Bitcoin-Inspired Watch Goes on Sale for $396,577
The Astronomia is a new luxury offering from Jacob & Co watchmakers. This wrist decoration is at the sharp end of watchmaking – and is a snip at nearly $400K.
The watch has a rotating Bitcoin logo, to remind Maximalists that they are right about everything. It also features a yellow sapphire sun, for thawing out the crypto winter. A diamond moon and a golden Earth are parts that will be claimed by your wife as she leaves you for spending too much on a watch. It even has a black rocket ship, which sports flaming jets, to remind us all that we are going to the moon.
The company says, "All these symbols tell the story of the advent of the first cryptocurrency, from abstraction to reality, from outlier to a mainstay of the financial system."
The two rotating platforms are an interesting touch – one is made up of the arms and other pieces. The second is the microchip-designed main plate – a rotating backdrop that looks like Satoshi Nakamoto's brain.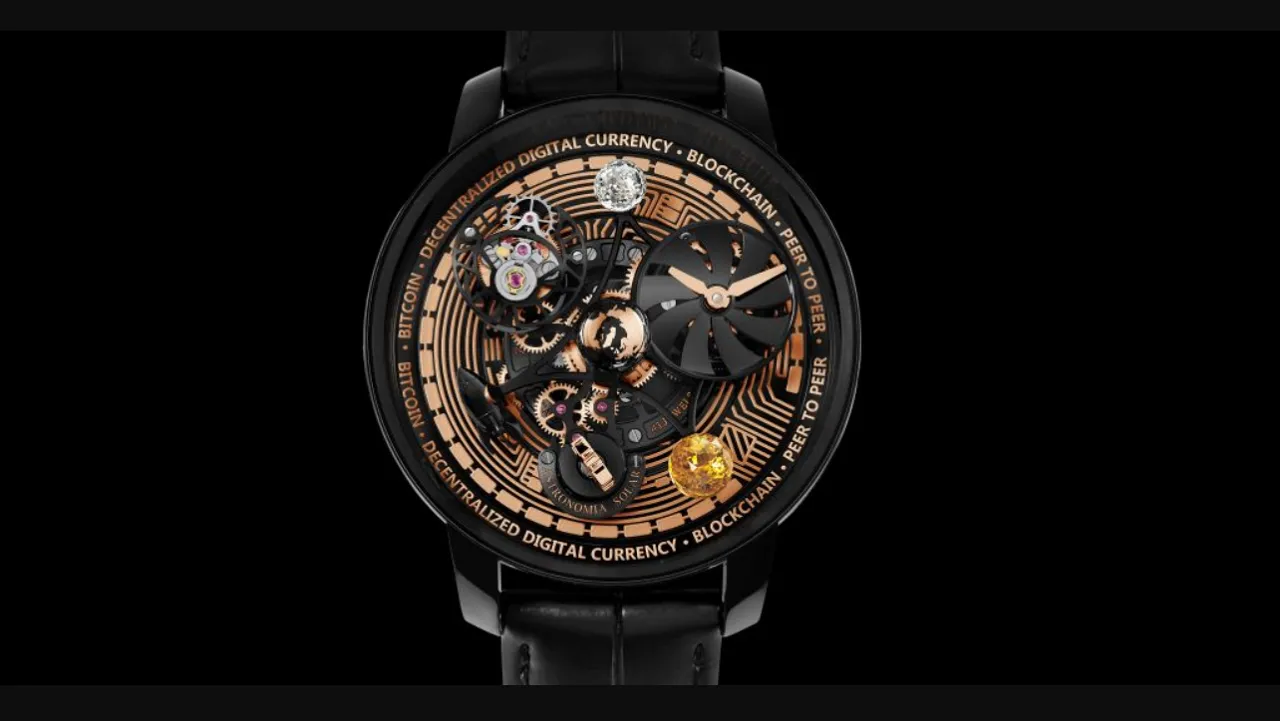 Full article here: https://beincrypto.com/astronomia-bitcoin-inspired-watch-goes-sale-396577/
Master
Asked on September 13, 2022 in
Bitcoin.