RE: Bitcoin Still Bullish
"The Bitcoin price slipped under $10K earlier! Oh my god!!!" Yep, and now it is back over $10K and primed and ready for a takeoff to the heavens. People have got to stop looking at the price and step back and see where we are really headed. Nothing to fear, just strap yourselves in 'cause we're headed for the ride of our lives.
This Simple Chart Shows Why Bitcoin Remains Bullish on a Macro Scale
Bitcoin remains bullish on a macro scale despite the recent drop, one analyst noted in the wake of the correction.
He shared this chart below, which shows BTC printing a clear bounce off a pivotal macro level, suggesting it has turned into support. Not to mention, BTC is currently in a macro bullish market structure due to the break above $10,500 just weeks ago.
Also discussing how Bitcoin's funding rate on BitMEX and premium crashed as investors sold the cryptocurrency in mass quantites, the
"$BTC funding and premium index reached the lowest it had been since March 19th yesterday… Except this time we're retesting a multi-year S/R level with a confirmed bullish break in MS all the way up to the monthly chart…"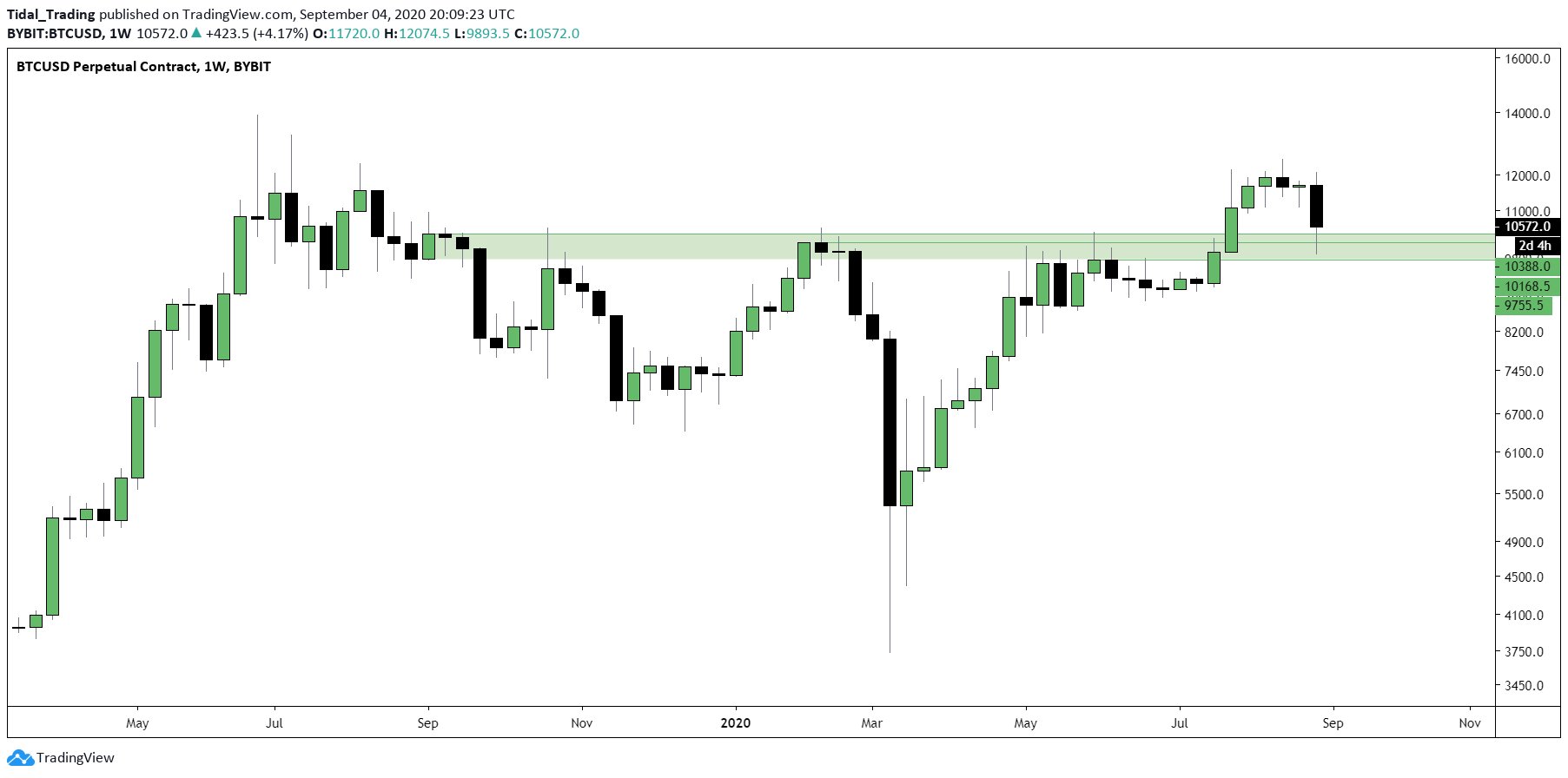 Full article here: https://www.newsbtc.com/2020/09/05/simple-chart-shows-why-bitcoin-remains-bullish-macro-scale/
Master
Asked on September 6, 2020 in
Bitcoin.
Yep, nothing to see here – just Bitcoin being Bitcoin