RE: Bitcoin Crash Doesn't Affect Stock To Flow Model Prediction
After all of the doom-and-gloom you've probably been seeing in anything Bitcoin, crypto, stocks, gold, etc today, here's some positivity
BITCOIN CRASH DOESN'T AFFECT STOCK-TO-FLOW MODEL PREDICTION
Bitcoin's S2F model is a long-term prediction which takes data from the previous Bitcoin halving events and calculates a range where prices are likely to follow in the future. According to its creator, PlanB, a pseudonymous Bitcoiner on Twitter, the latest flash crash is still well within the projected constraints of the model, despite the state of panic in the market right now.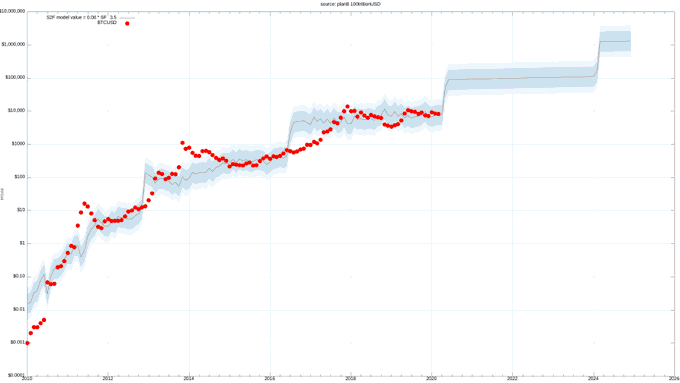 https://bitcoinist.com/bitcoin-crash-doesnt-affect-stock-to-flow-model-prediction/
Master
Asked on March 10, 2020 in
Bitcoin.
I'm glad yesterday is over, aside from all of the crashes it was just an awful day all-around.